Share a private office, or join our awesome, renovated open loft space in this 800-square-foot Great Barrington co-workspace, in Housatonic.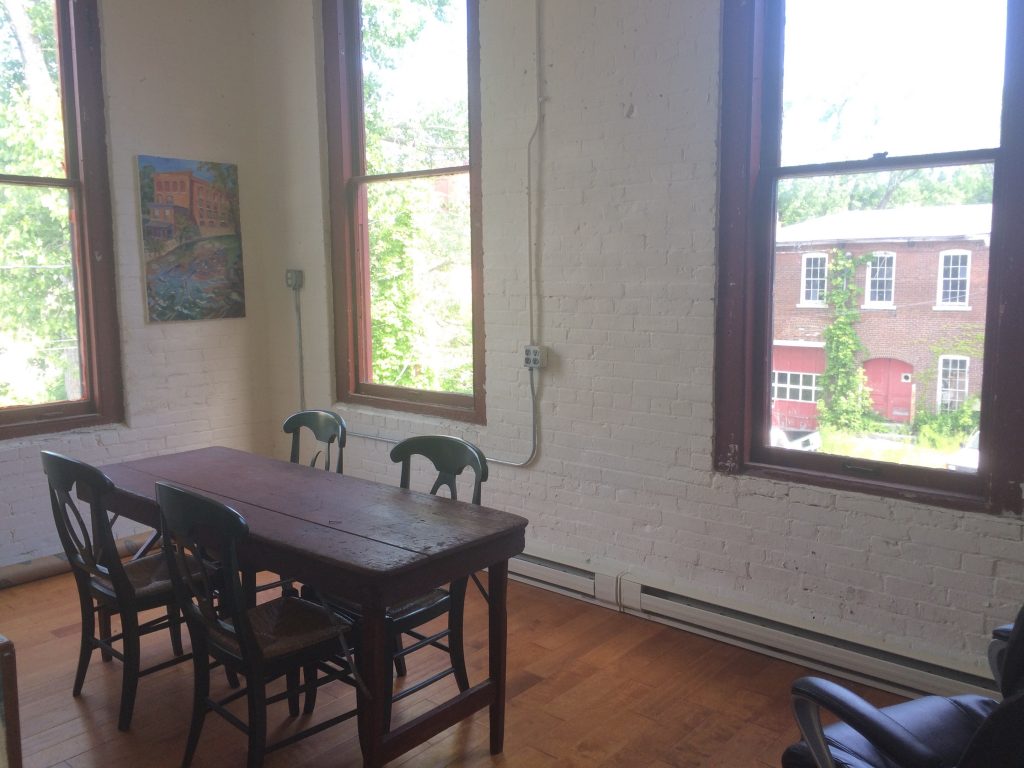 Overlook the Housatonic, take a lunchtime trail walk, take a class upstairs at Berkshire Pulse or get coffee at the Berkshire Mountain Bakery or Aberdale's.
Rent: $225-275 depending on your space selection. All utilities, wi-fi, camaraderie, coffee, microwave. First and last month's rent. Long-term arrangement preferred.
We ask for a written inquiry with information about you and your business, and two business references.
For more details please email [email protected]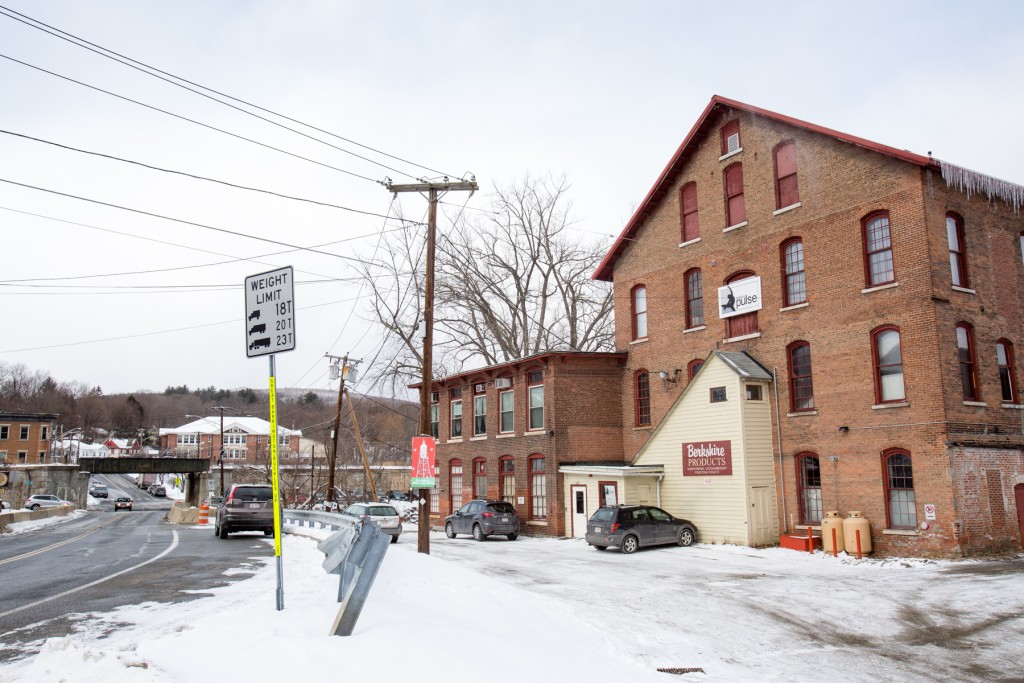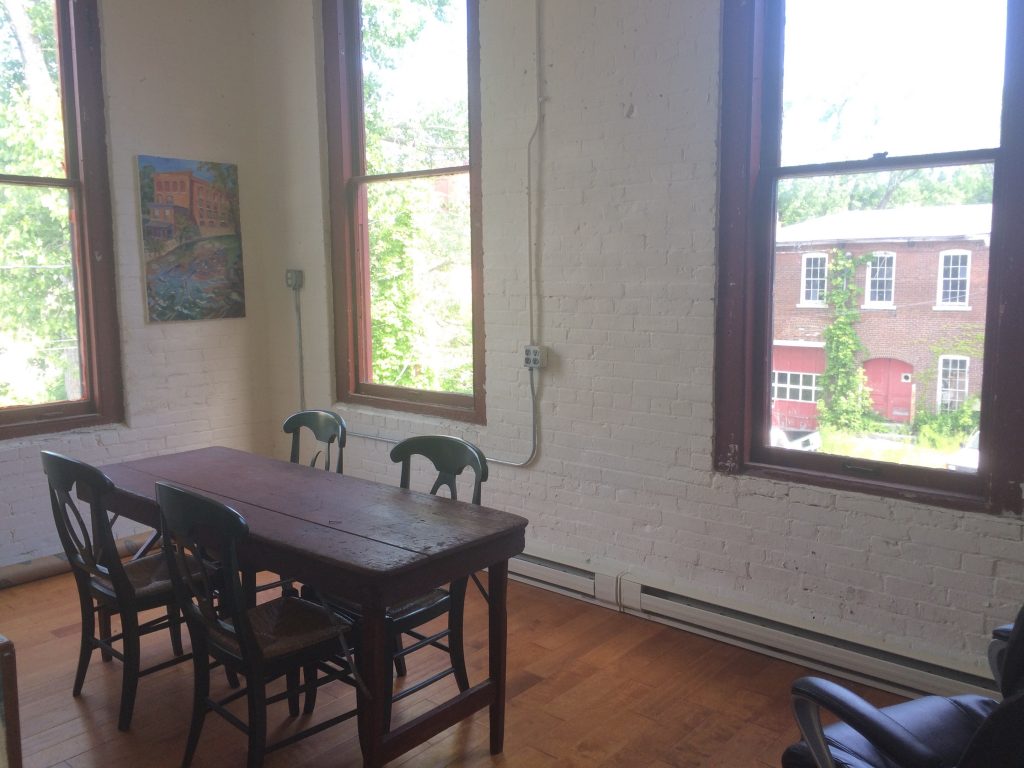 Posted on September 17, 2019