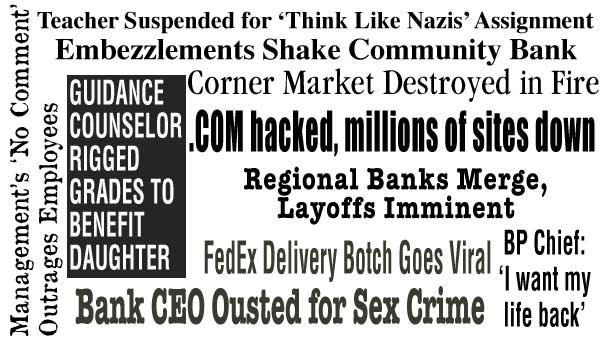 It can happen to you.
If you think a business crisis can't happen to your organization, consider these scenarios: A CEO is caught in a public scandal. A factory is shutting down. There's a hostage situation at a school. A dad stole money from the youth basketball league. A 5-star restaurant has a food poisoning incident. An arts organization loses crucial funding. The importance of crisis communications preparedness can't be stated strongly enough.
Ask for help.
You may see trouble coming and have time to plan -- and you may be happily surprised that your crisis was averted. You may be caught off guard -- and in the world of social media, your public crisis can take on a life of its own. Having a crisis management plan in place is as as crucial has having a business plan. But if you don't, there are people and resources to help manage your response.
Even if your own internal communications team is on the ball, your organization may benefit from an objective crisis communications support to prepare you for tough questions -- from your internal staff and stakeholders, and from the media.
How you manage a public crisis will speak volumes about the strength of your business and your leadership.
Check out this Forbes article on the four-legged stool of crisis communications.
Contact us for a consultation.
Explore us further.